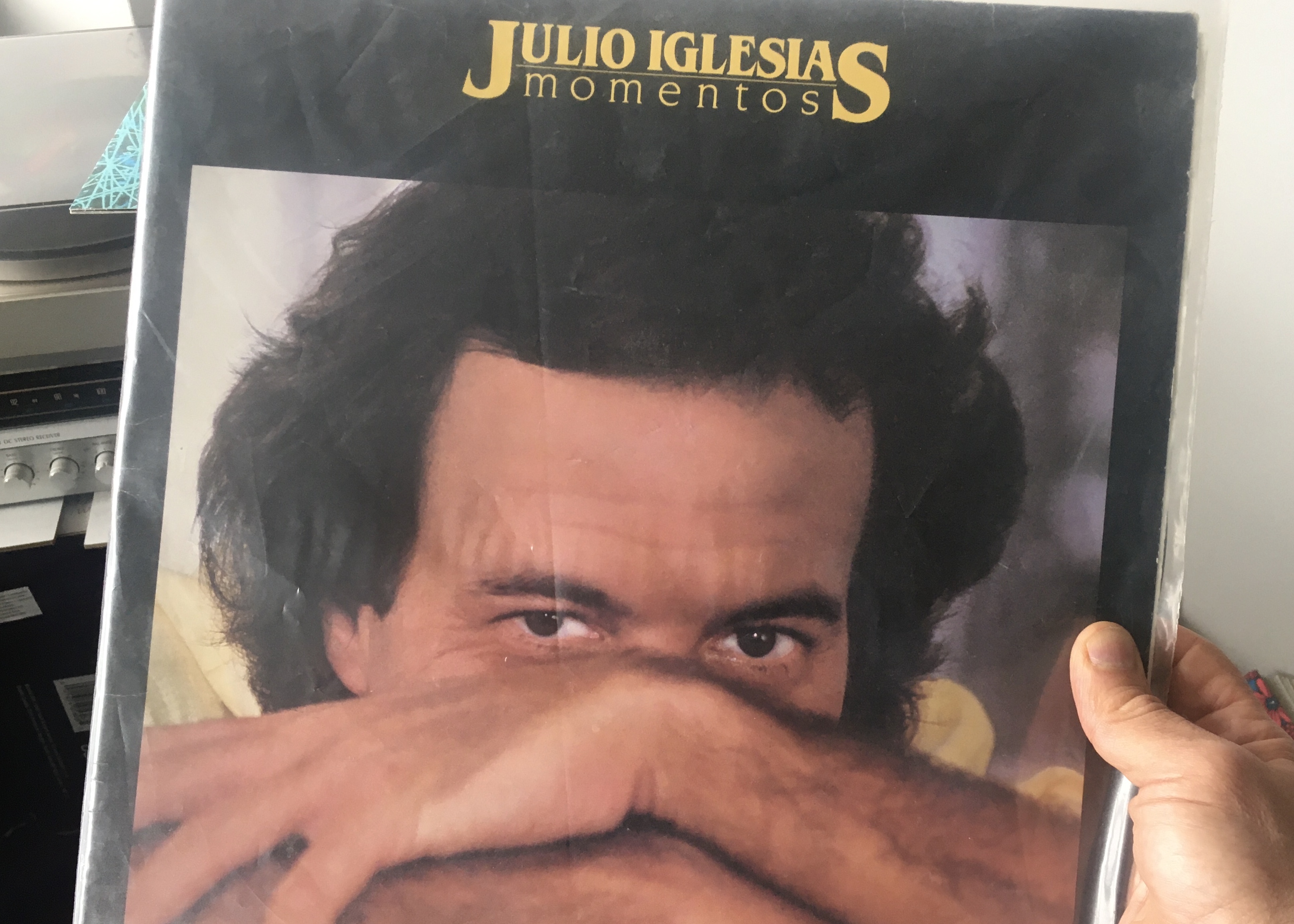 I'm doing this Facebook album thing cause a friend, Mandy Way, asked me to and I adore her. But as Sinatra said, doing this shizz my way (paraphrasing a bit). And I'm writing a little blurb about each one. Cause I'm a writer, dammit.
First album. Julio Iglesias. 'Momentos'.
Si. Really.
My father, Bert, is from Belize. Beneath his Canadian-ized mild-manneredness beats the passionate heart of a latin lover. And on Sunday mornings in my teens, I would come downstairs to hear this album blaring, Bert dancing around the living room and trying to get my Japanese-Canadian Mom to get up and join him. Unsuccessfully.
Standout track for me is Side A finisher 'Amor'.
If you're looking for Julio Iglesias at his finest in Spanish (or Albert Bradley, still going strong), this is your record.