Look, I hate these Facebook challenge things. But I'm bored and a friend asked me to do it. So, to appease her and the writer in me who just wants to write short mindless blurbs right now… I'll be posting them on here as well.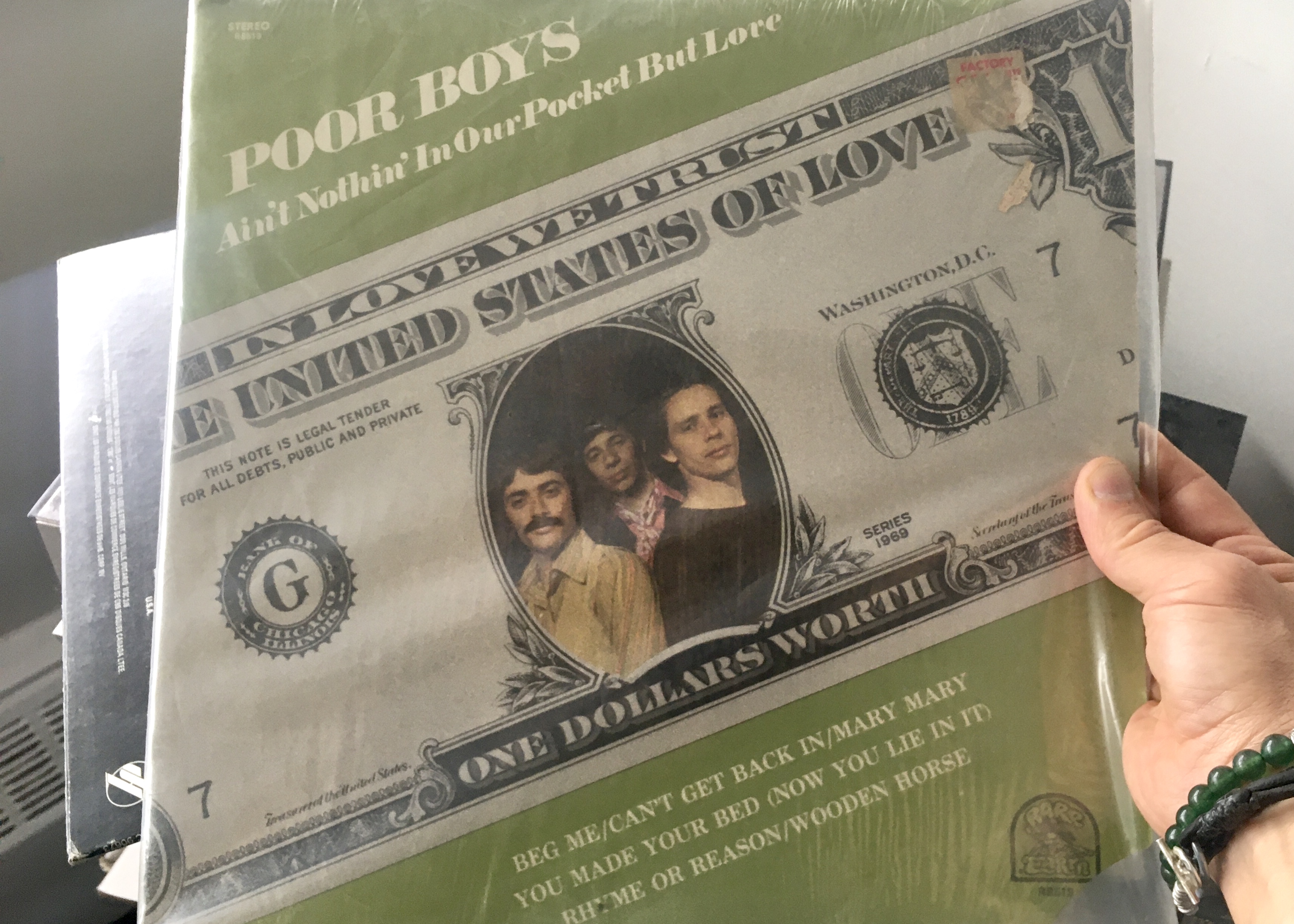 So I'm at the Canadian National Exhibition. Pre-teen years. The smell of trouble and those mini-donuts that float down the river of oil is in the air. And I yearn to be cool in a way that those girls who wear jean jackets with those feathers clipped onto them are attracted to, but before I discover smoking and underage drinking in parking lots.
Records. Records are cool and you say I can win one at that game of chance on the Midway? Take my money. Did I throw a dart? Turn over some floating duck? I don't remember.
But I walk away with this – Poor Boys 'Ain't Nothin' in Our Pocket But Love'. Fitting.
Possibly still unplayed – and no, Reader, I don't know who they are either. But coveted in my small collection as if it were an Iggy Pop autographed Stooges album.