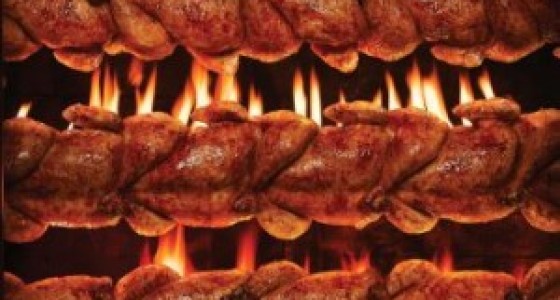 Sometimes an idea comes along that reminds me why I love advertising and doing what I do. Usually, it's never an idea I had that I'm referring to of course.
The latest idea that has restored my faith in this biz? BBDO Toronto's idea for a 24 –hour rotisserie chicken channel sponsored by Swiss Chalet.
Going live on February 28th (channel 208!) and staying on for 90 days, Rogers digital subscribers will be treated to footage of 3 rows of Swiss Chalet rotisserie chicken, slowly turning and cooking to perfection.
It not only makes me want their chicken, but rumour has it that online coupon codes will be broadcast to help close the deal.
Great idea. And frankly on an account that people said good work couldn't be done for.