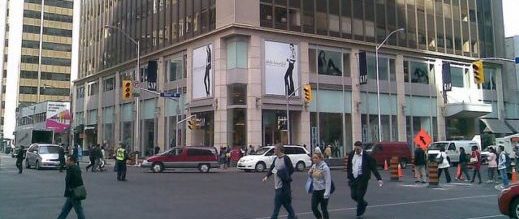 FujiTamale News, Toronto –
Totally bumming people out yesterday, an elderly woman was spotted in an underground Toronto mall wearing the Remembrance Day icon a full 15 days before November 11th.
"With the fragile state of the world right now, we really don't need to see that kind of realness, y'know?", said one witness. "It's time to focus on the undead and stuff. Not the actual heroic dead."
Said another passerby who was shopping to complete her 'Sexy Escaped High Park Zoo Capybara' costume, "I haven't seen a single poppy box yet. She must have been saving that in the bottom of her change purse since last year."
The woman was described as white, kindly-looking, and mid 80s. She was sitting alone in the food court eating from Tupperware and wearing a smart polyester pantsuit with the poppy on the left lapel where the mandatory old lady accoutrement of a brooch or cameo should have been.