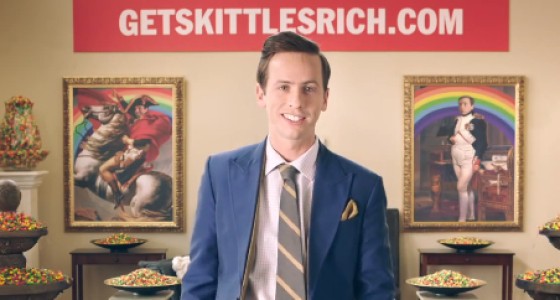 Michael Clowater and Jeff Cheung of BBDO make up one of my favourite teams in advertising. And I'm not just saying that cause I got to do this project with them that is winning awards.
Last summer at RMW, I was fortunate to get involved with this film for BBDO and Skittles as part of their 'Get Skittles Rich' promotion. Conceived by Michael and Jeff, the film was also directed by Michael Clowater in one of his first directing gigs through Radke.
So what did I do? Directed the audio. And what the heck does that mean? Helped make the thing 'sound right' by managing the post-production end of the audio — Directing the track composer, Cooper Maden, who wrote the hip-hop track at the end, and working with Kyle Gudmundson who created the sound design. Also special kudos to Kristina Loschiavo, my Junior Producer at RMW who helped find the opening track to make it all work together.
In addition to awarding someone 1,000,000 Skittles, the project won numerous awards at Marketing last month and is currently shortlisted for a Lion at this week's Cannes Advertising Festival. RMW got Skittles Rich too as pounds and pounds and pounds of Skittles were delivered to the studio to use for the sound design.
COMPLETED: August, 2013