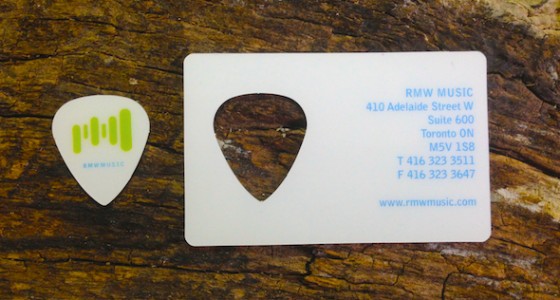 Here are some fun self-promo items we did recently at RMW. Plastic business cards that have a punch-out guitar pick. On one side our info, and on the other a message of support to the wannabe Jack White in all of us.
UPDATE FEBRUARY 4TH, 2016
NOTE: I have received a lot of emails recently about these. Like 10 or so, just this year. Which is very cool, but very odd. I don't MAKE guitar picks. I merely did the writing, and oversaw some of the design for these. We used a 3rd party company to 'make' them. So although I'm flattered you like them, I don't construct plastic business cards with punch out guitar picks. I wish I did at the moment, I could have made a lot of money the last month. THX.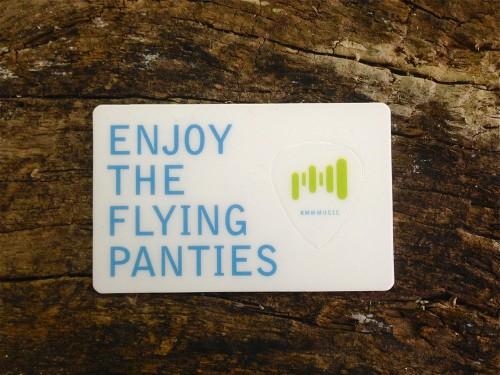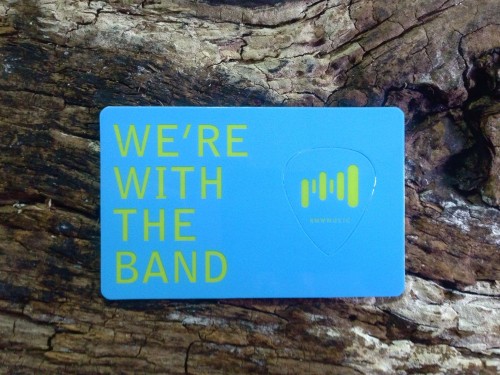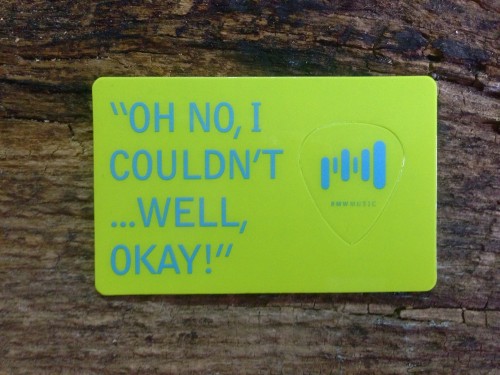 No, my photos aren't so goodish but until I replace them with more 'professional' shots, I will just say there's only so much an iPhone 5 can do I guess.
DESIGN: Shelley Hayes
CW: Andrew Bradley