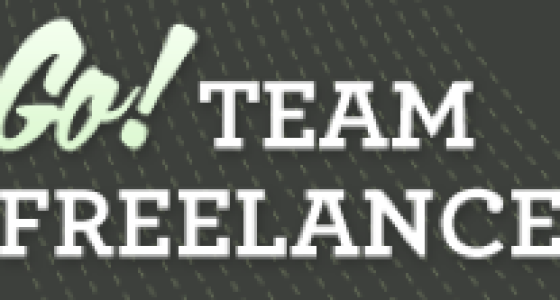 Fellow freelance copywriter, Rich Cooper, has launched a service called 'Go! Team Freelance'.
At the official launch party last night at the honourable Pilot Tavern here in Toronto, Rich talked about the site and what it provides. His service is a database for freelance copywriters, art directors, designers and anyone really — for creative departments to use when they need help. In the coming months, Rich will post more content about being a freelancer and the type of mindset you should possess to take the leap — ie. how crazy are you?
Anyhow, it's a great thing and I'm really happy for, and proud of Rich, to undertake it. Rich and I go back to 1995 when we both attended the same year of the Humber College Copywriting program. He was always a 'bit out there' and his attitude and own freelance career were an inspiration for me to take the plunge a few years ago.
Check out GoTeamFreelance.com to sign-up.