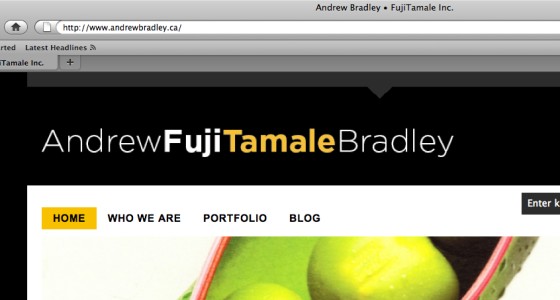 Whew.
FujiTamale.com and AndrewBradley.ca are now live. Well, in Beta anyhow.
Yes, it took awhile. And I had to harken back to my programming days spent in front of my beloved Commodore 64, but we're functional.
After two years of being incorporated, we're finally on the web! I wasn't lazy, I just thought this internet thing was a fad.
Over the coming weeks, I'll be uploading more portfolio content and keeping a regular blog. Right now it's kind of a mess and needs lots of improvement, but hey, isn't that true about all of us?
So, as my half-countrymen say: Banzai!