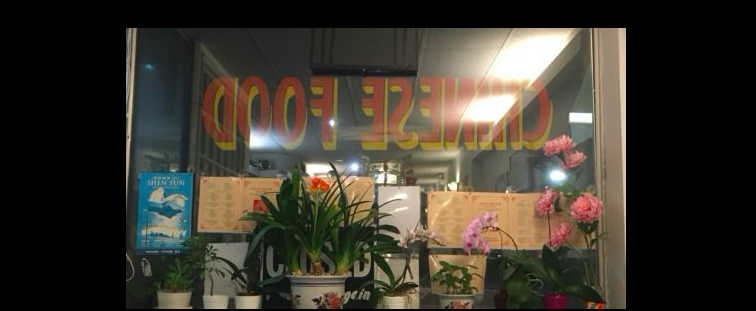 "I'm going for a bowl of soup, Andrew. Would you like to come? But I'm buying."
Easter Sunday evening. The phone rang, and I was asked out on a date.
"Sure. I'll meet you."
I wasn't doing anything. So why not? I figure there's a reason for everything that happens lately and I just want to go with it. Who am I to argue with the universe? I had been dodging my family all weekend and was just hanging out – to my family if you're reading this, I'm sorry.
My date. She's Japanese. She's an artist who lives in her artist's space. She's feisty, and I really enjoy listening to her talk about her art and her Japanese background.
She's also 83.
This is how my mom's twin made her reappearance into my life. For those reading in February during my very strange month, I ran into a woman on the subway who was a dead ringer (shit, unintentional pun) for my mom who's been gone for over nine years. I approached her. We had a chat, went for coffee, and said we'd stay in touch.
We've texted a bit since then, and now an impromptu Easter Sunday dinner together.
I won't go into too much detail because I have yet to ask my friend if she'd mind my writing about her. So I won't use her name.
But over wonton soup and chicken wings, we had another fascinating chat about being Japanese, my generation reconnecting with that past, and her life as an artist in Toronto since graduating in the 1950s.
Yes, despite her cool factor, she's still a mom, and grandmom. She insisted I eat a medium bowl of wonton soup – "The small isn't big enough, Andrew! You have to eat more. And you're going to finish those chicken wings on that plate, too."
But no, she is definitely not my mom other than she looks a lot like her. My mother was guarded, critical, and acerbic. My friend is wild, open, and loves a good laugh. A wild Japanese weed planted in the Canadian tundra.
"Andrew, why didn't you text me back last night?"
"It was 2 am. I was asleep. And what are you doing up at that time anyhow?"
"Oh, I'm usually up late. Always have been like that."
A true artist.
Afterwards, we trekked over to her studio and I was treated to a showing of work. Ceramics, silk screened scarves and wraps, and Haori Japanese shirts similar to kimonos. Six decades of experience on display for me in a private viewing.
Then we settled into some chairs in her studio with coffee for a long chat about art, life, loss, and living a true creative life.
"I think you approached me because you want to connect more with your Japanese side."
"Well, perhaps you will help make me truly half Japanese yet."
"You look more Japanese this time than the last time I saw you."
"I was holding chopsticks earlier."
I am not big on the meaning of Easter. Rebirth. But for some reason as I am going through a period of figuring out who I am and where I am heading from here, my Japanese side has come knocking.
I am still processing the events of February and March. I think I've put it all aside as I've gone back to work in advertising for a bit for practical reasons. And I feel my guardedness in my writing, and lack of it.
But when I stop and think about it… Why did my father live? Why were all those bizarre things happening to me during that time? Why did I choose to get sober right before all that happened, when I would need to be the most? Why did my mother's twin make an appearance right when my dad was supposed to cashing out, but with a completely different personality and who wants to 'mom' me? And do we truly get back what we put out there?
As I write advertising from Monday to Friday, I find I actually miss the unpredictable magic of that time in February. There was a certainty and comfort in the chaos. A feeling like it was all going to work out, even if I had no idea how it would.
And it did.
I am still perplexed.
There is no knowing.
All you can do is answer the call to go for a bowl of soup when it comes and see what unfolds.