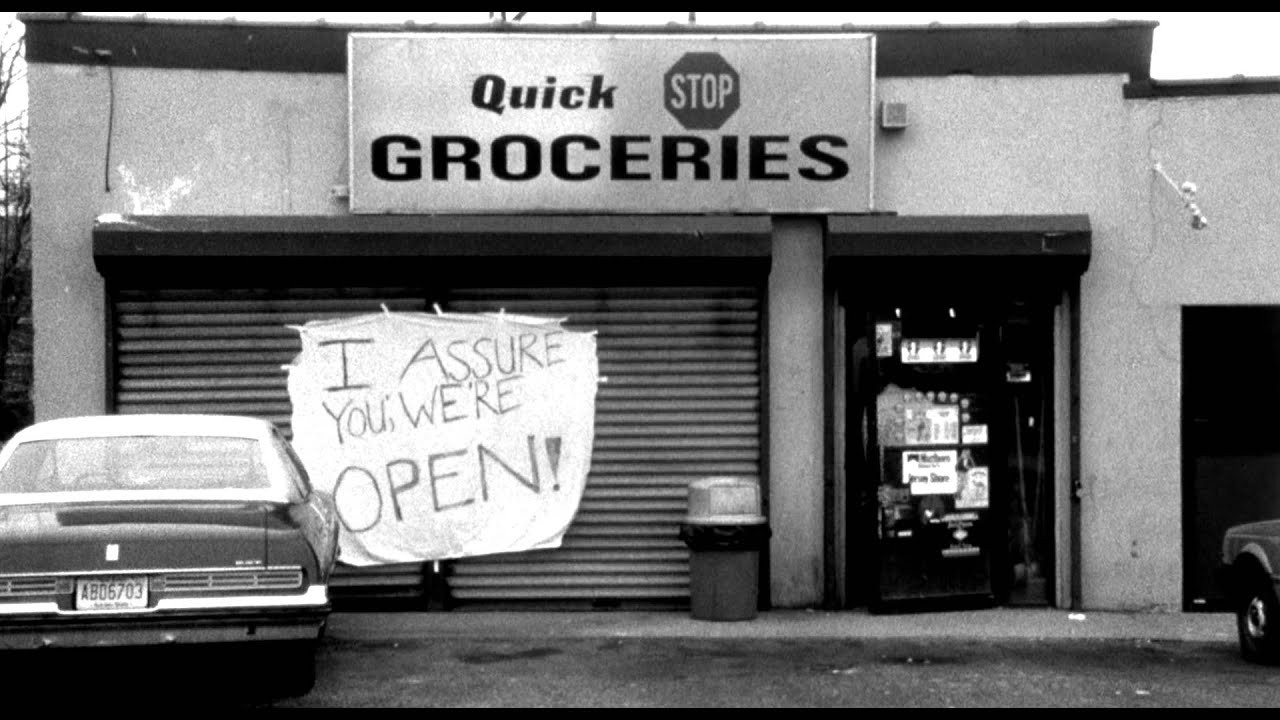 There's this scene in the old movie 'Clerks'. Dante can't get the front gate of the Quick Stop to retract so he posts this big bed sheet out front and spray paints on it to let people know they're open.
I'm here. Probably in the back storage room, tidying up. Spiders. Ick. Anyhow – knock loud or call if you're looking for me.
In recent months, I've been doing the occasional Advertising Copywriting contract when they come up – in 2021, I've already worked for Leo Burnett, Cundari, and Jackman Reinvents.
And still planning a website revamp to better reflect my portfolio and stuff. But it's a pandemic. Who's in a rush to do anything, right? Painting walls, doing taxes, and selling overpriced GameStop stock that I bought during the frenzy.
Hope you're well. I assure you, I am open. Capitalism goes on.